When you get right down to it, the new year and its requisite resolutions essentially mean it's high time for a fresh start. If you're ready to update your work wardrobe, you can go somewhere and spend a ton of money on a new suit—or you can just click over to the Perry Ellis website and stock up your whole closet, where right now there's a fantastic selection of dress shirts and pants for less than $ 30.
There are dozens of styles and colors to choose from. At this price and with this selection, you can quickly, easily—and inexpensively!— revamp your entire office wardrobe. From slim and modern cut dress pants to patterned, solid, and colorful dress shirts, there's plenty of great finds to be had. And all are $ 29.99 through January 27.
Here are a few that are guaranteed to impress.
Very Slim Fit Plaid Dress Pant, Bay Blue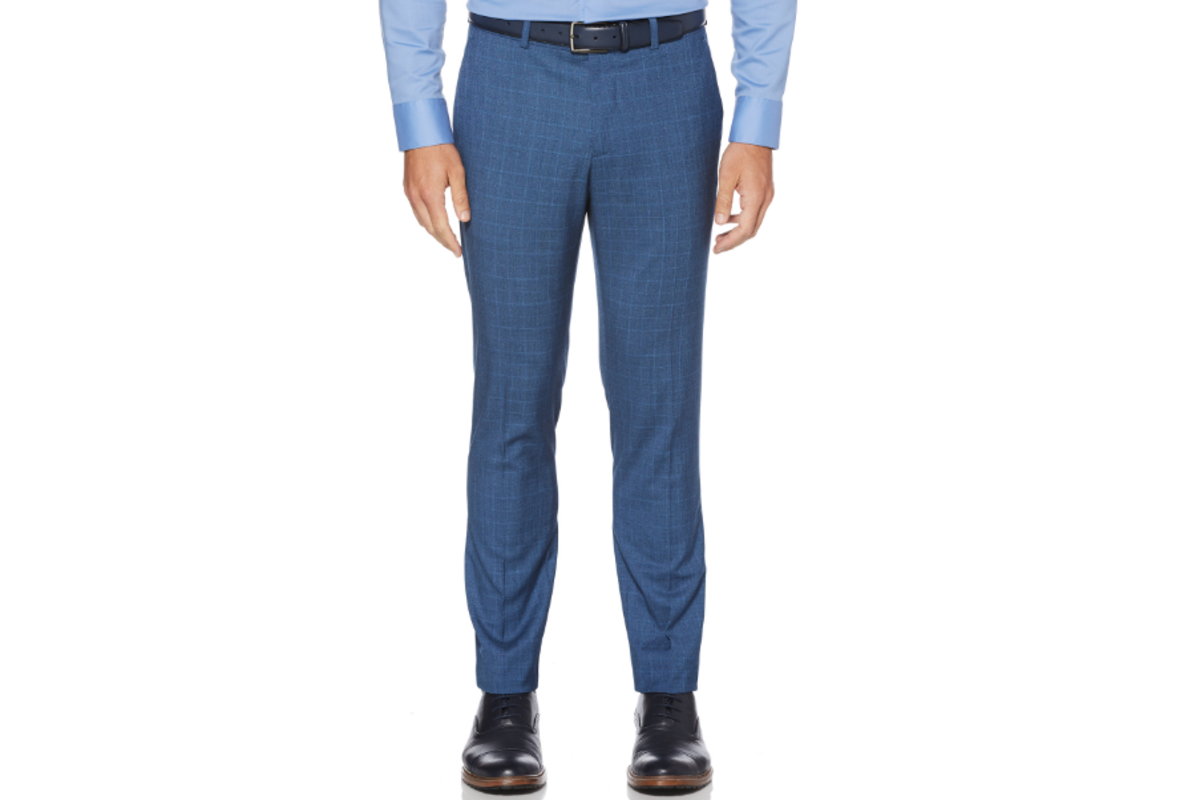 The flat front slacks are made with performance stretch fabric that moves with you. With a modern high cuff and slim cut, we'd top off this subtle plaid with a dark sport coat—until spring anyway, when a polo or grey jacket would complete a casual, professional look.
[$ 30, was $ 85; perryellis.com]
Very Slim Fit Red Stripe Dress Shirt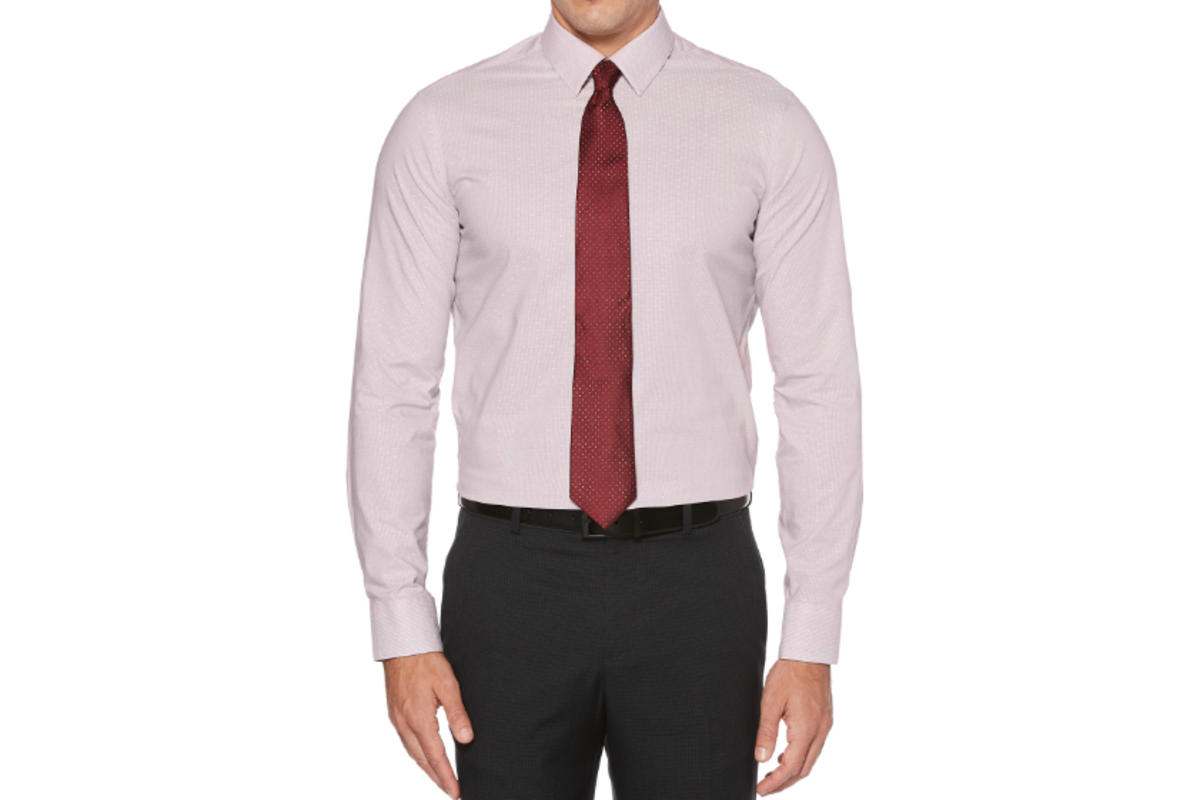 The detail of the pattern in this shirt comes out upon closer inspection. Great with a suit or even with jeans, it's versatile and stylish.
[$ 30, was $ 80; perryellis.com]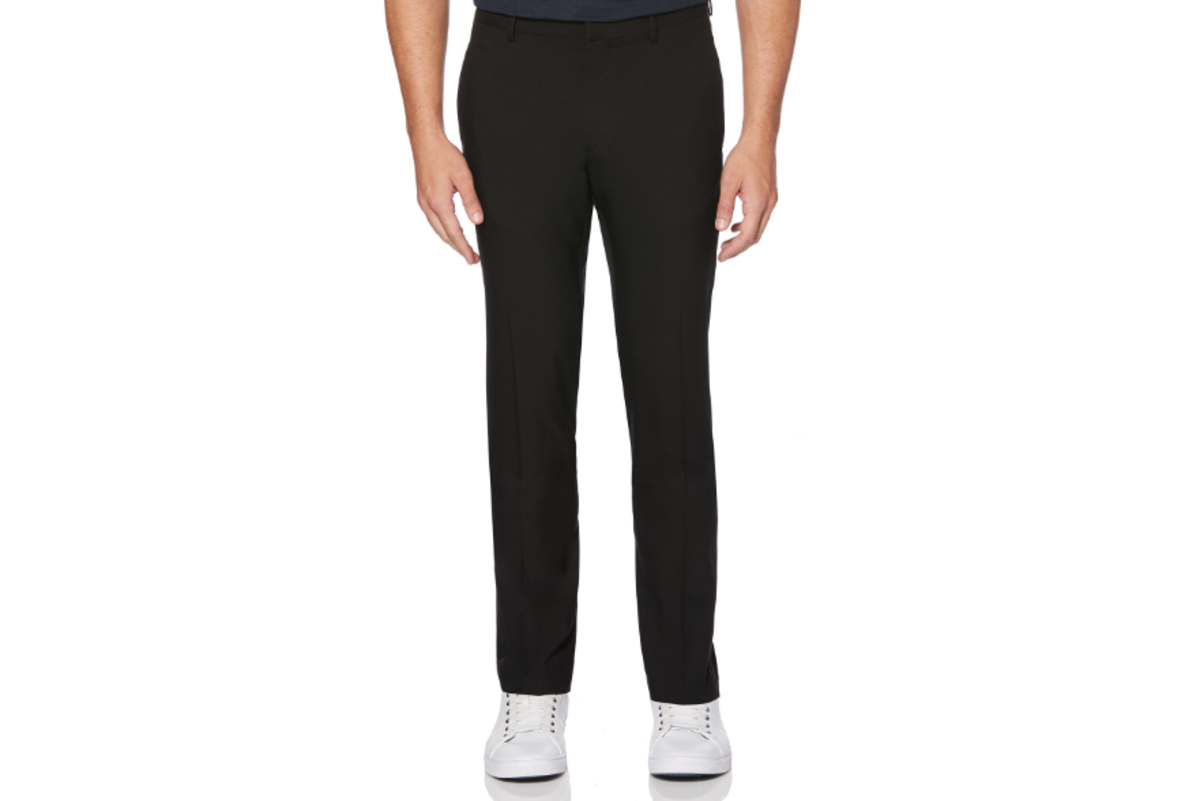 We dig the casual silhouette, and the pairing with white sneakers. Available in black, grey or navy, these pants would go great with a jacket and with some laid-back chukkas.
[$ 30, was $ 85; perryellis.com]
Slim Fit Dark Plaid Dress Shirt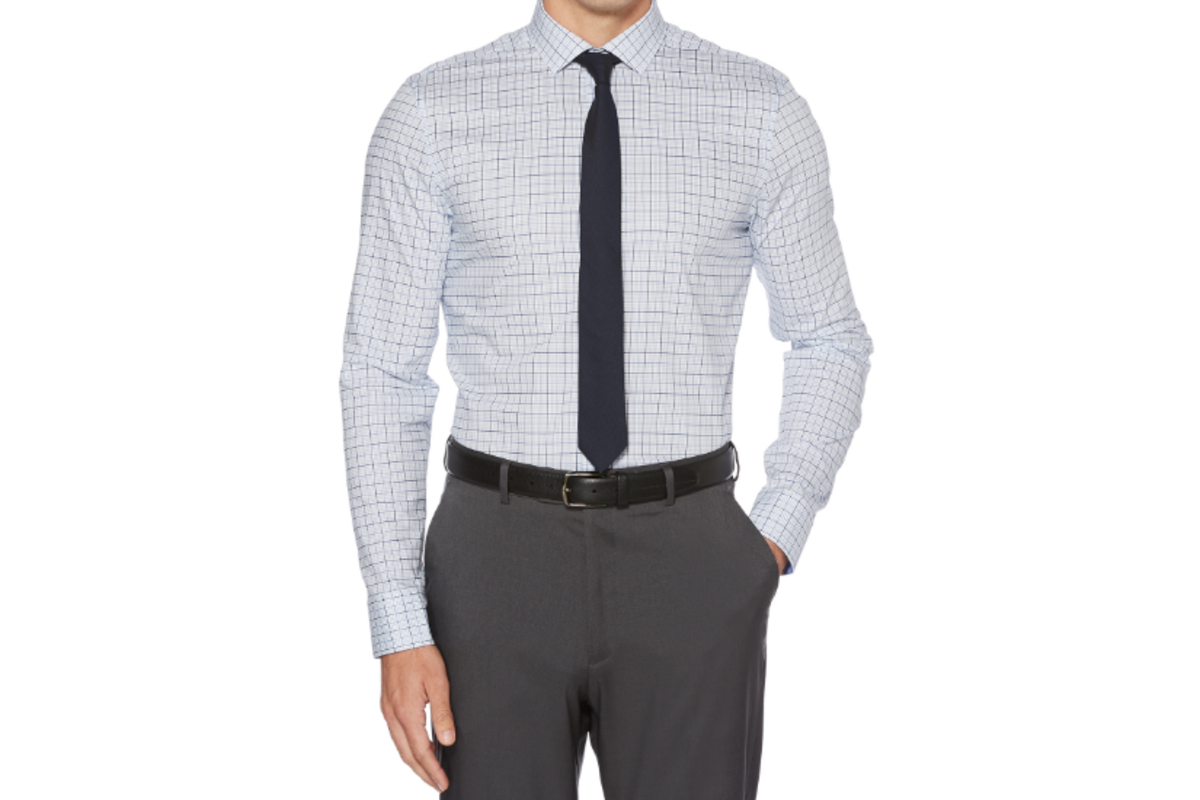 This button-down look great with these grey dress pants, but we'd try it with the casual Tech pants above, too.
[$ 30, was $ 80; perryellis.com]
Slim Fit Heathered Plaid Dress Pant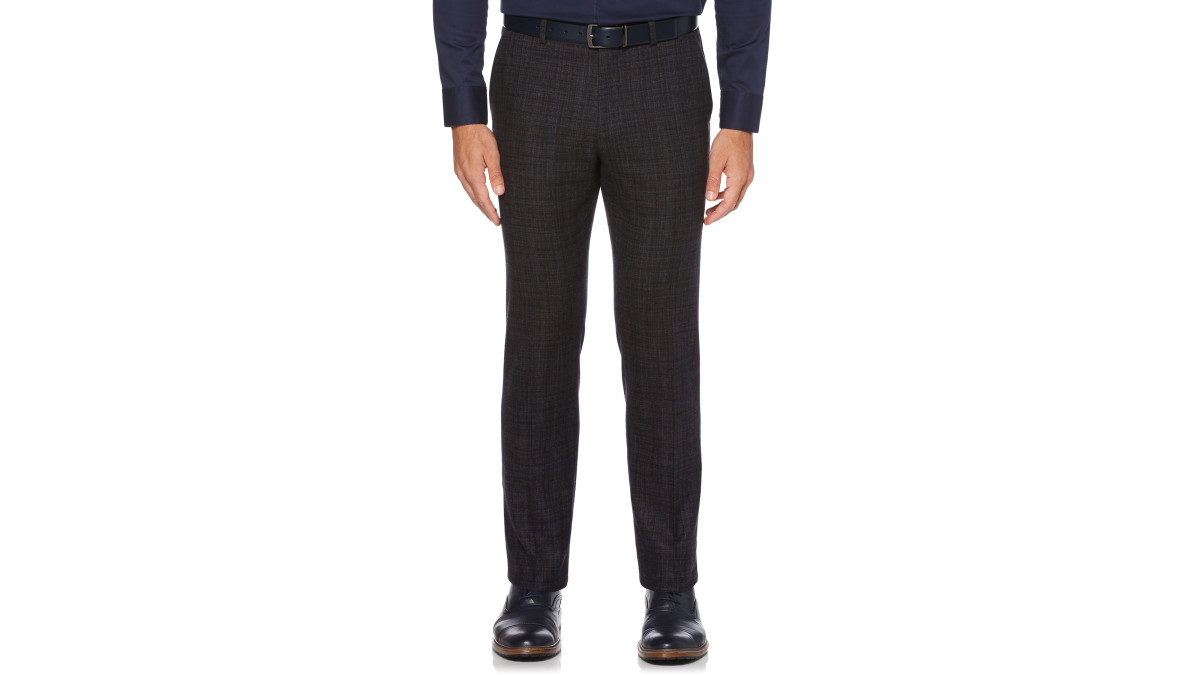 These slacks look fantastic with dress shoes or boots, and with a tucked in dress shirt or a nice polo, perhaps.
[$ 30, was $ 198; perryellis.com]
The post Revamp Your Work Wardrobe at the Huge Perry Ellis Dress Shirt and Pant Event appeared first on Men's Journal.